The Bloomsday Building // Office
1610 W Riverside Ave
Spokane , 99201
The Bloomsday building boasts amazing views, and high-end amenities in an urban office space. Originally the headquarters of the Bloomsday Association, Selkirk Development worked closely with Don Kardong to incorporate the history of the building into its design. Aside from the name, Bloomsday inspired original artwork is incorporated in both interior and exterior spaces of the building. Building features include bold, modern design, fitness center, locker/shower/sauna, top floor views of downtown Spokane, and a large deck.
Availability: Space Available 
On Bloomsday route
Recent building refresh and remodel
Off-street covered parking
On bus route, bicycle friendly location, easy access to I-90
Original artwork/murals
Custom metal work 
ADA accessible
Fitness center, lockers, shower, sauna
Deck, storage, kitchen
Gas fireplace 
Views of Kendal Yards, top floor view of downtown Spokane
Walk score: 86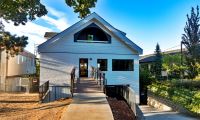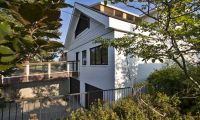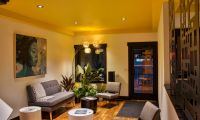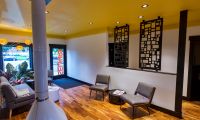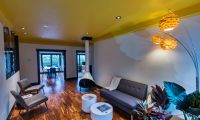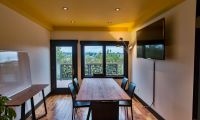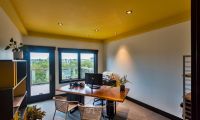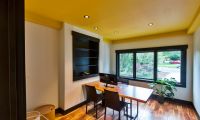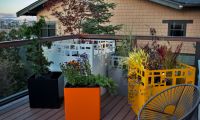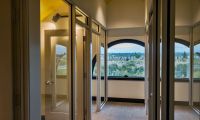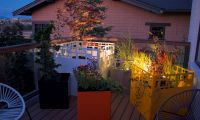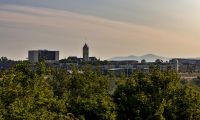 Related Properties
The Dormitory
1516 W Riverside Ave // Mix-Use
Originally a women's dormitory, this property has been fully remodeled with updated common spaces, tenant units and bathrooms, and includes modernized utilities.
See Details
West Downtown Midcentury
1526 W Riverside Ave // Office
West downtown office space updated and remodeled for creative design tenant
See Details
Browne's Addition Mixed-Use
1614 W Riverside Ave // Mix-Use
Mixed-use building with restaurant, residential, and office space currently under construction
See Details