Welcome to Spokane's North Bank Neighborhood.
In addition to being a rapidly growing city, Spokane's North Bank features over $140M in planned and recent investments along the Spokane River in the heart of the city.

Summer 2019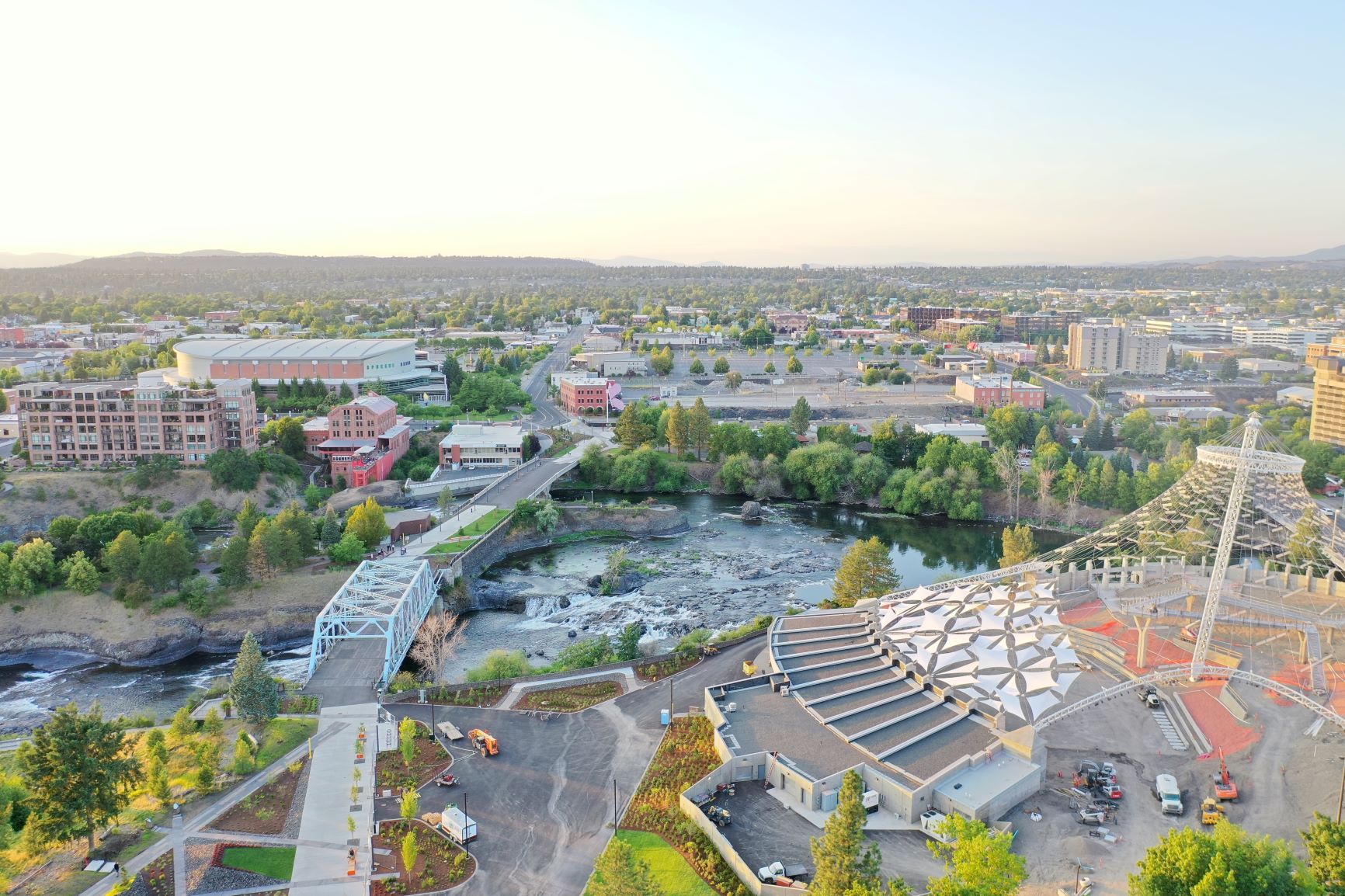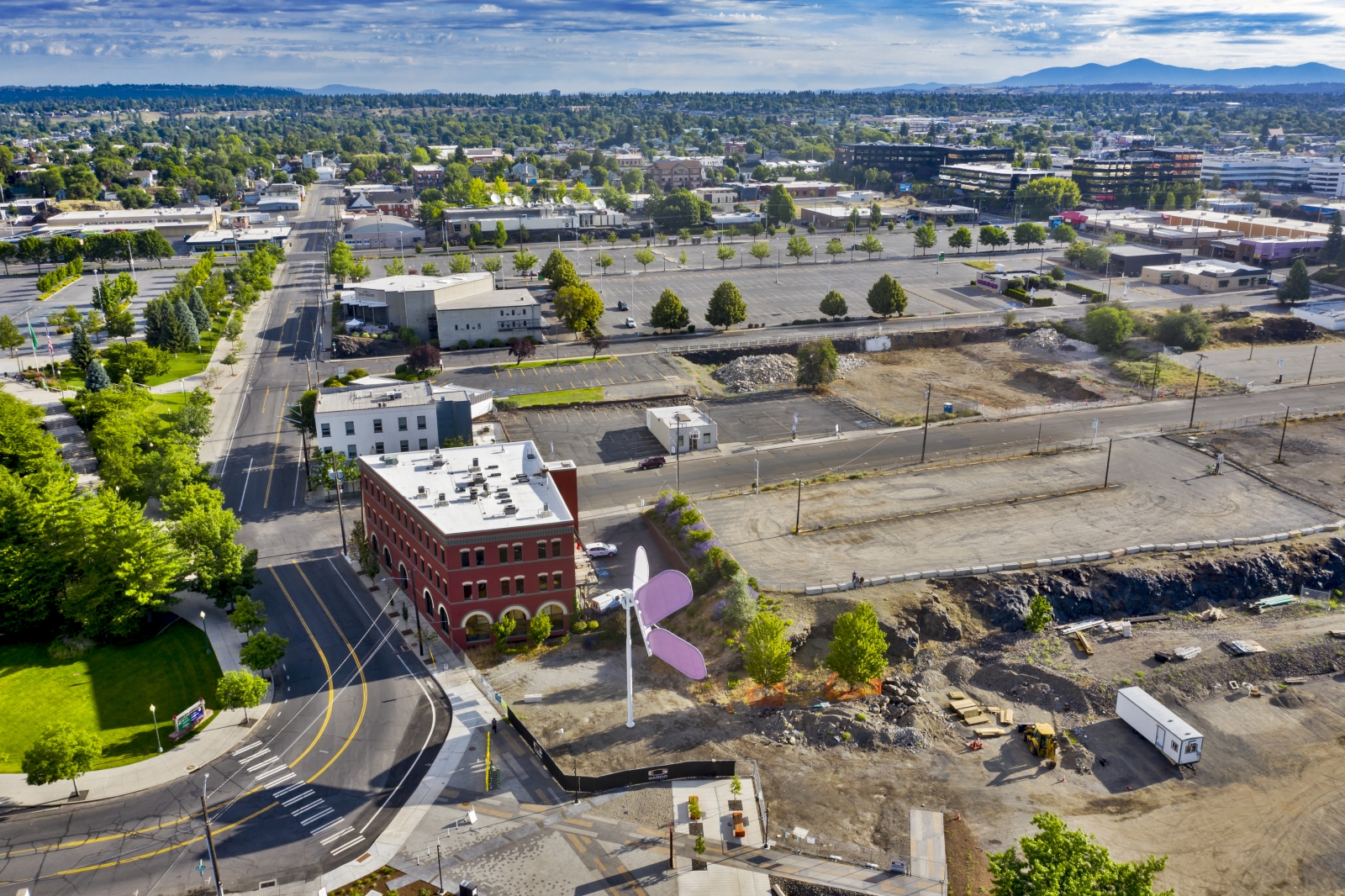 Papillon Towers site located just north of the river, east of the Spokane Arena.
Fall 2019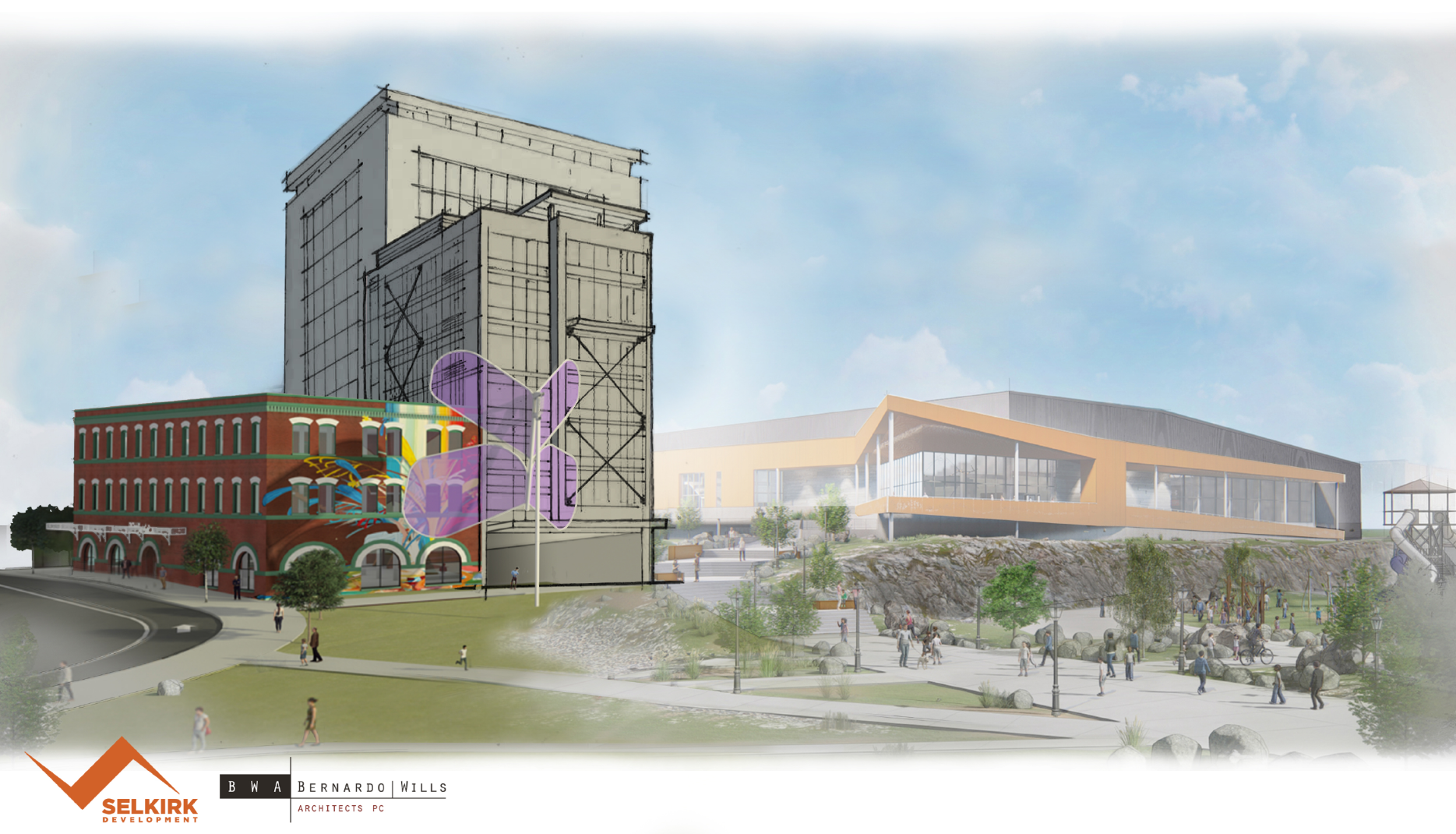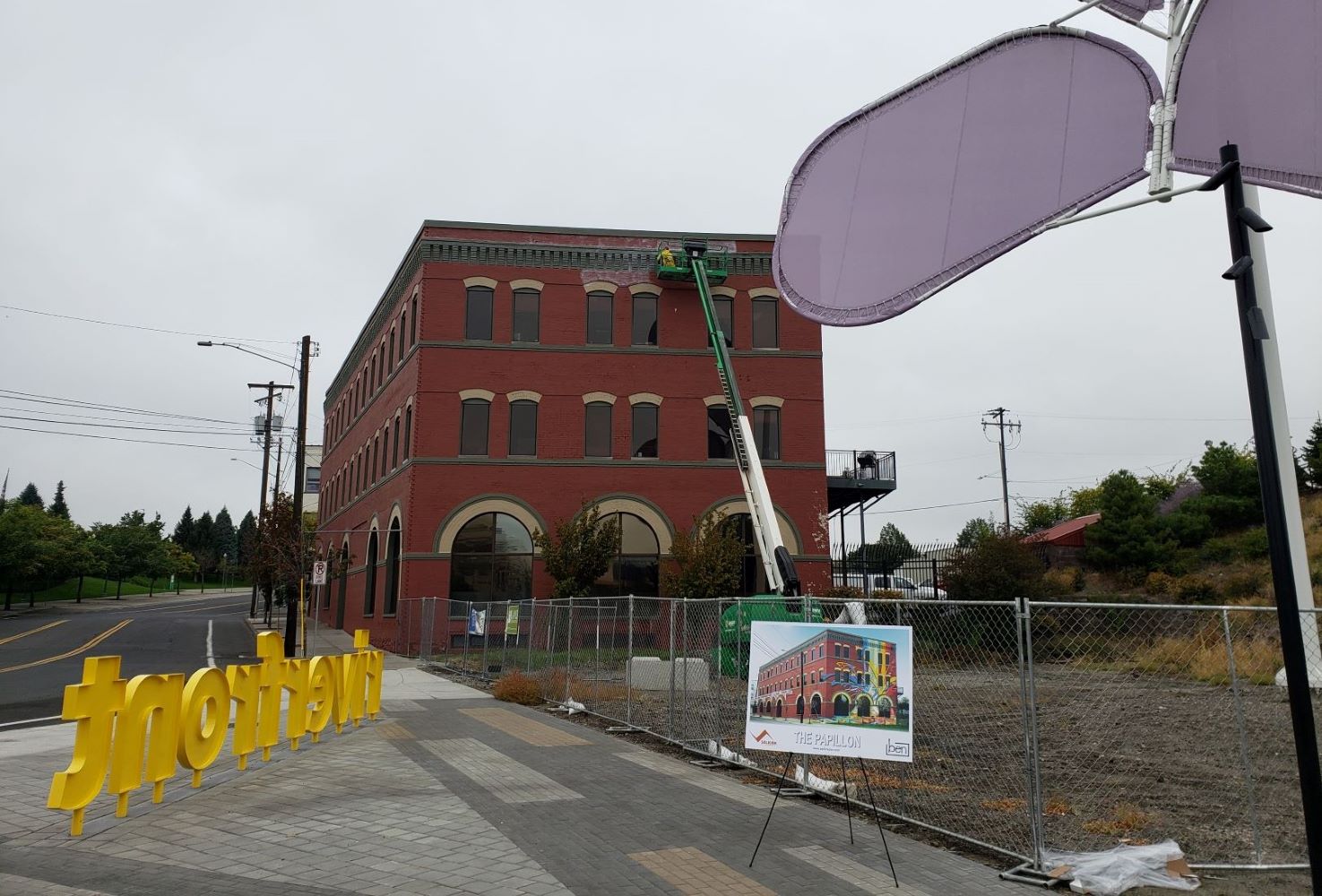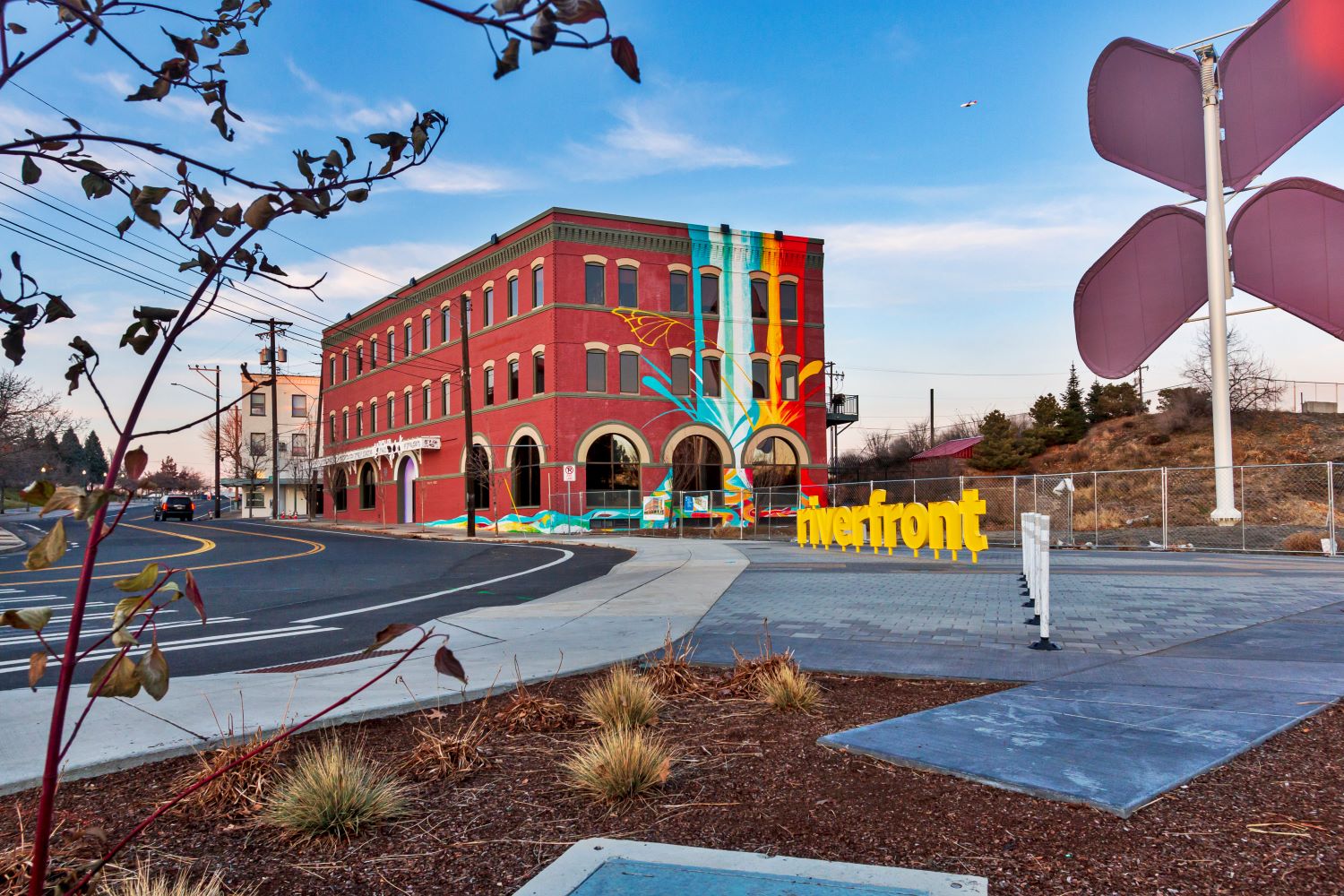 Spokane Artist, Ben Joyce, was commissioned for a vibrant mural to adorn the existing Papillon Bldg.
Papillon Fund featuring Opportunity Zone tax benefits, launched in October 2019 for capital investments.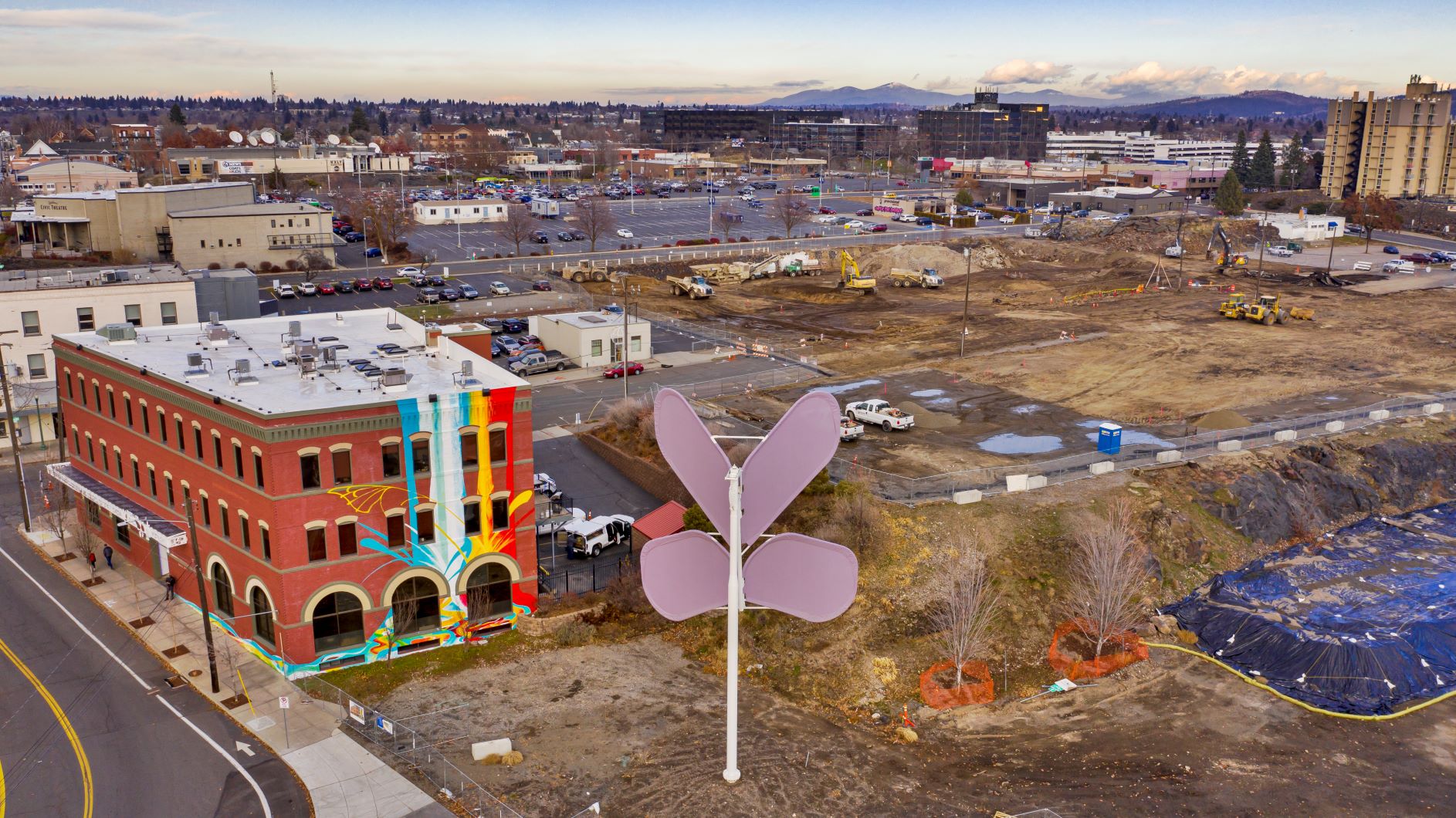 Winter 2019-2020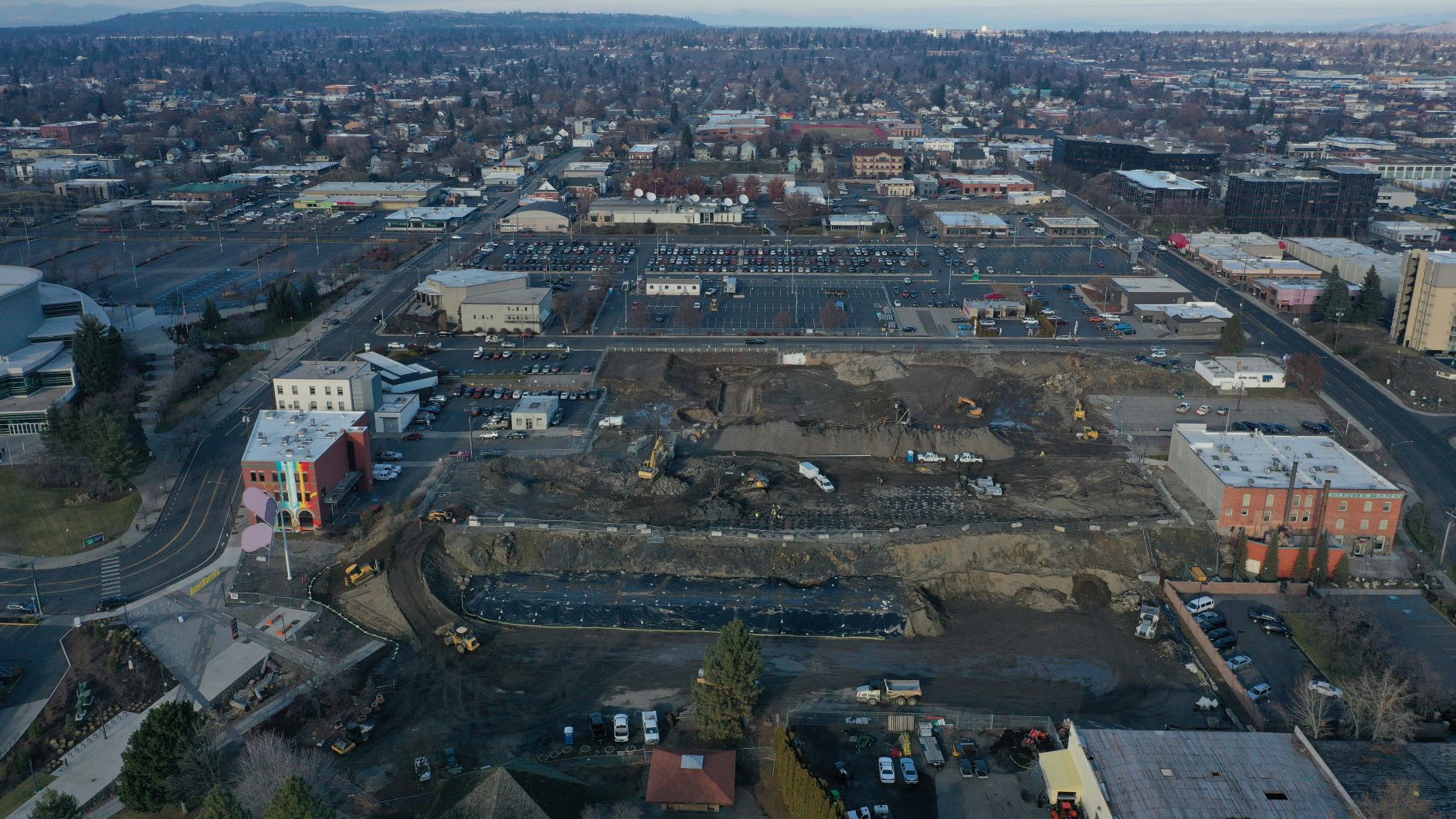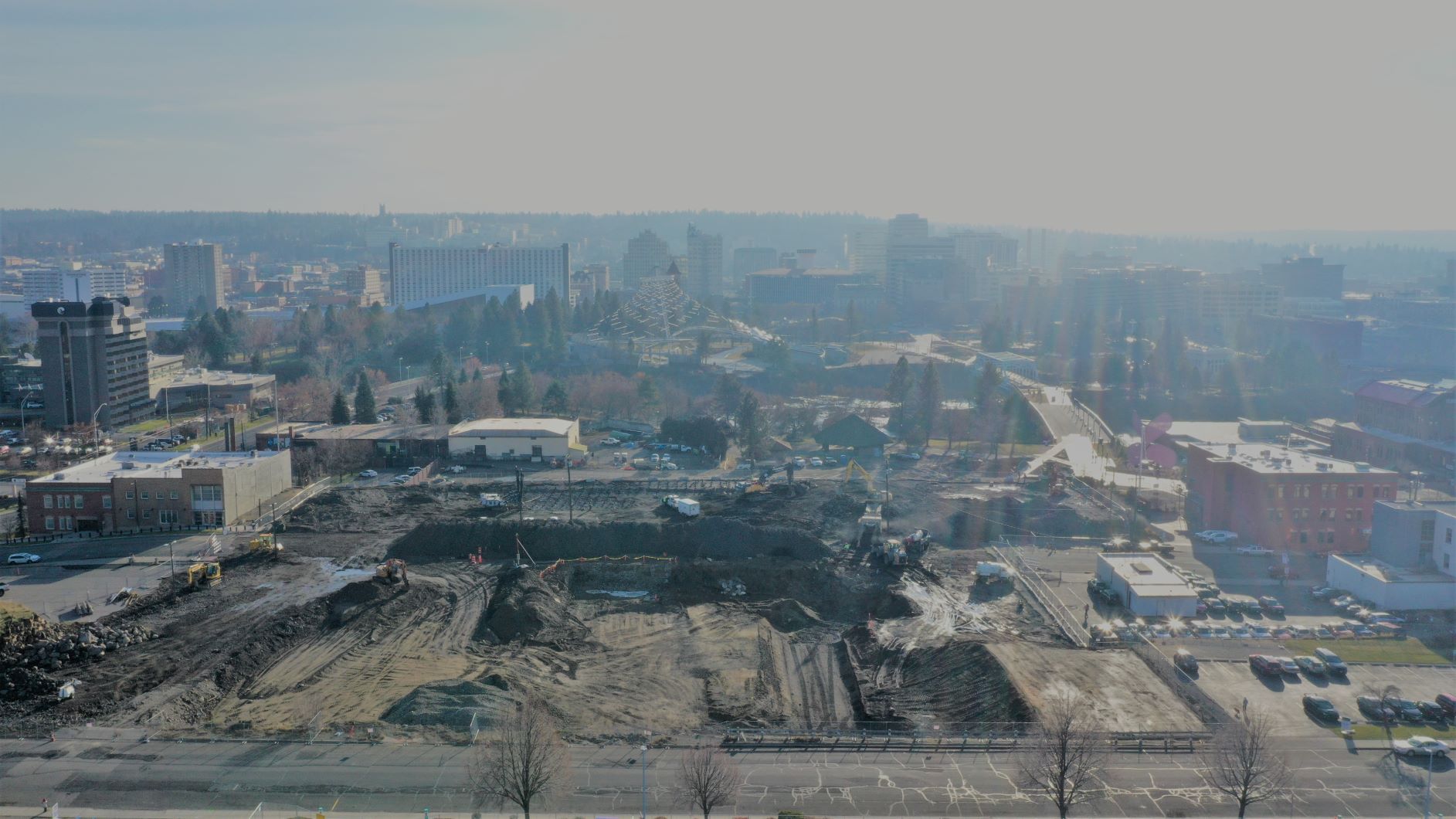 Papillon Towers site view to north (upper left), and south (upper right).
January: Public Facilities Department began readying the Regional Sportsplex site (lower left).
February: North Bank activity increases with the Children's Discovery Park construction start (lower right).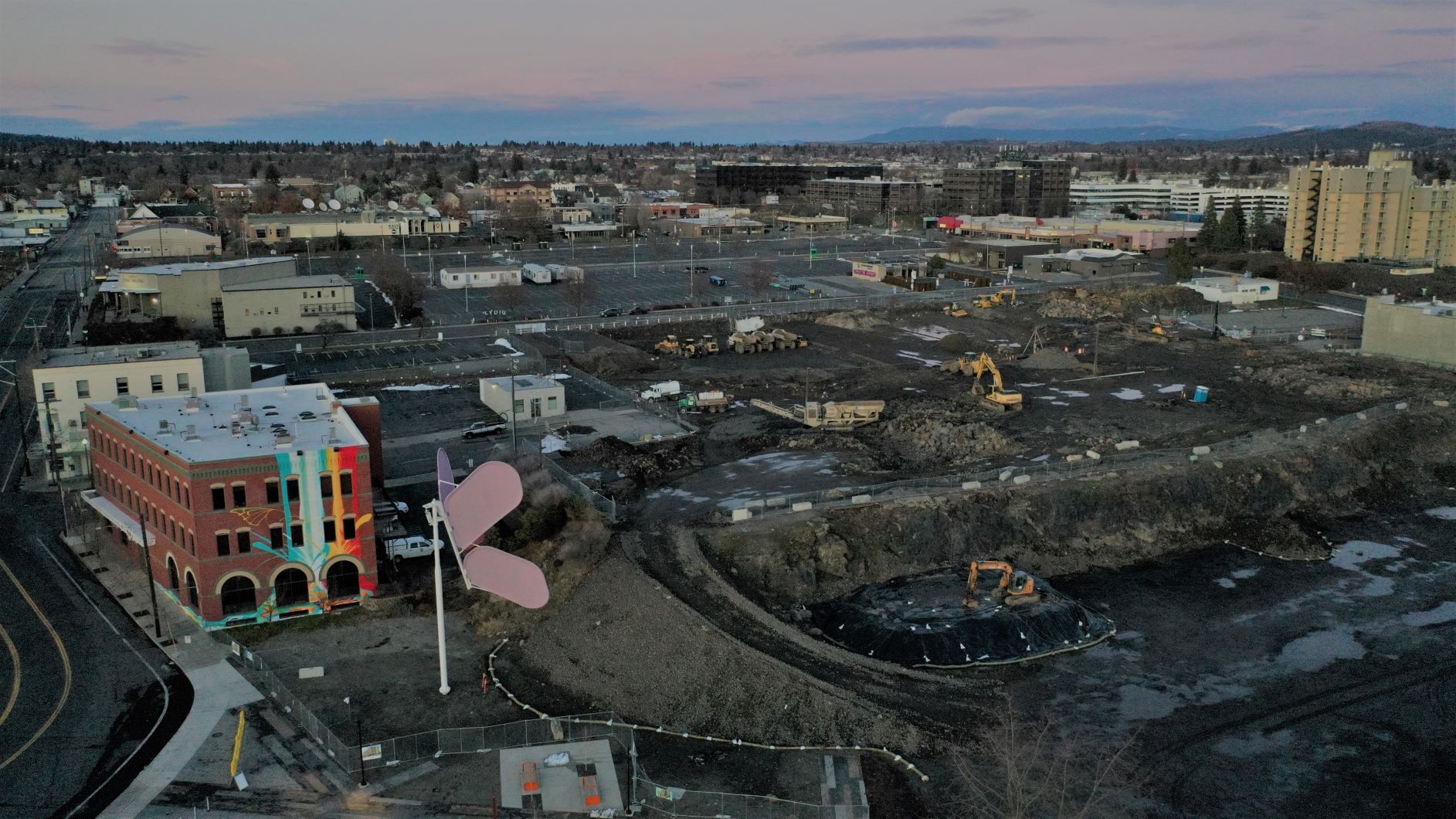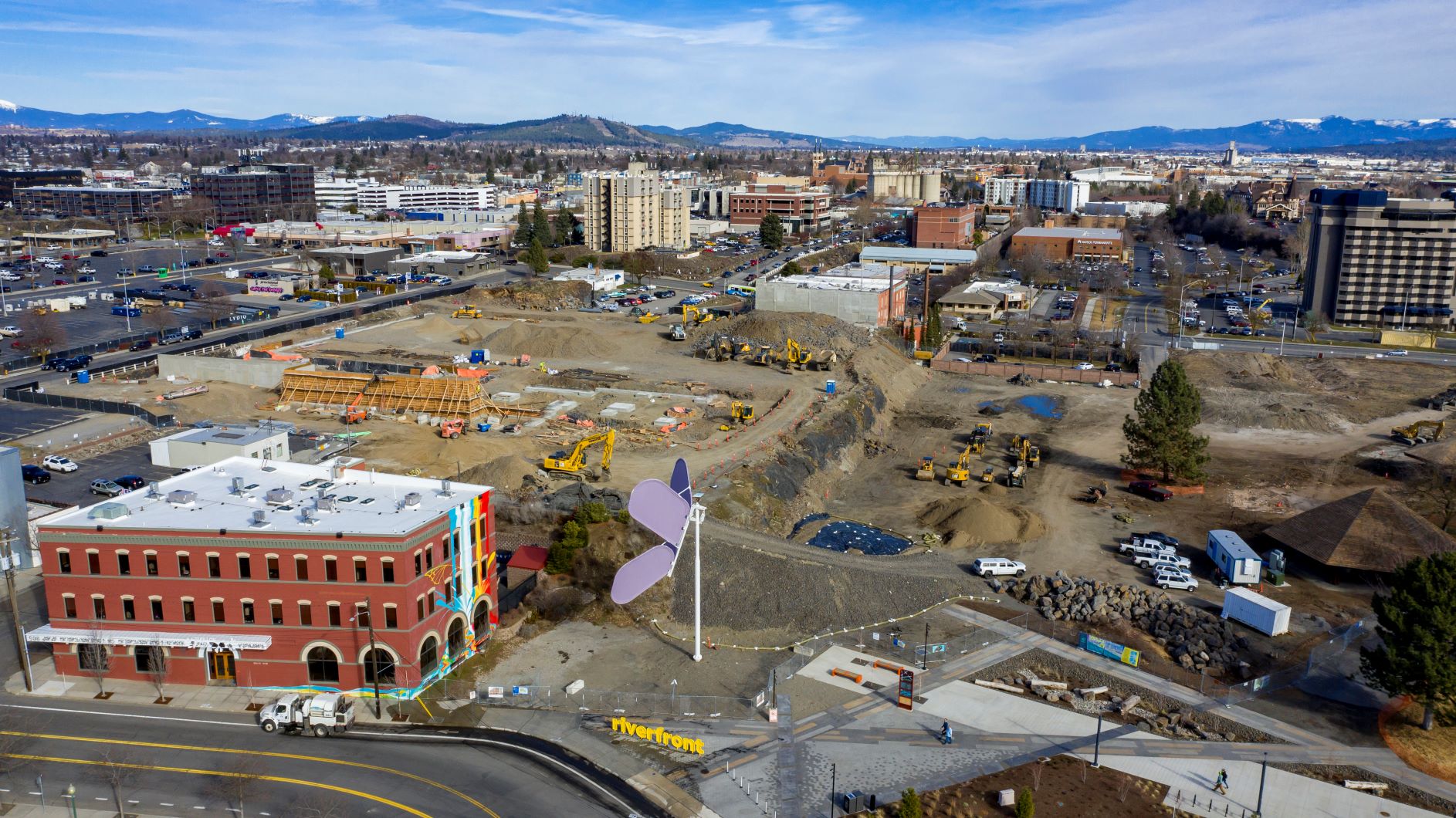 Spring 2020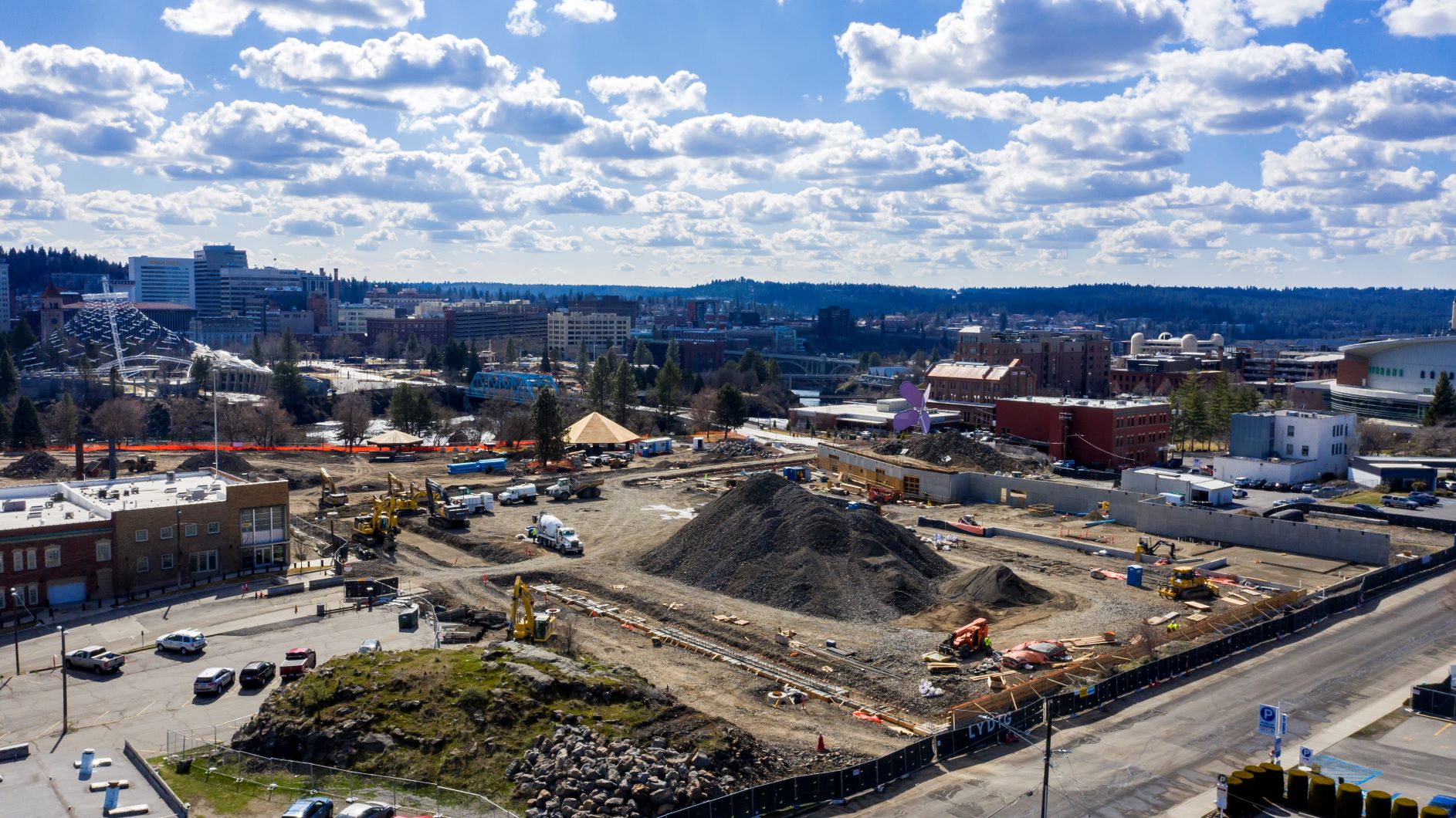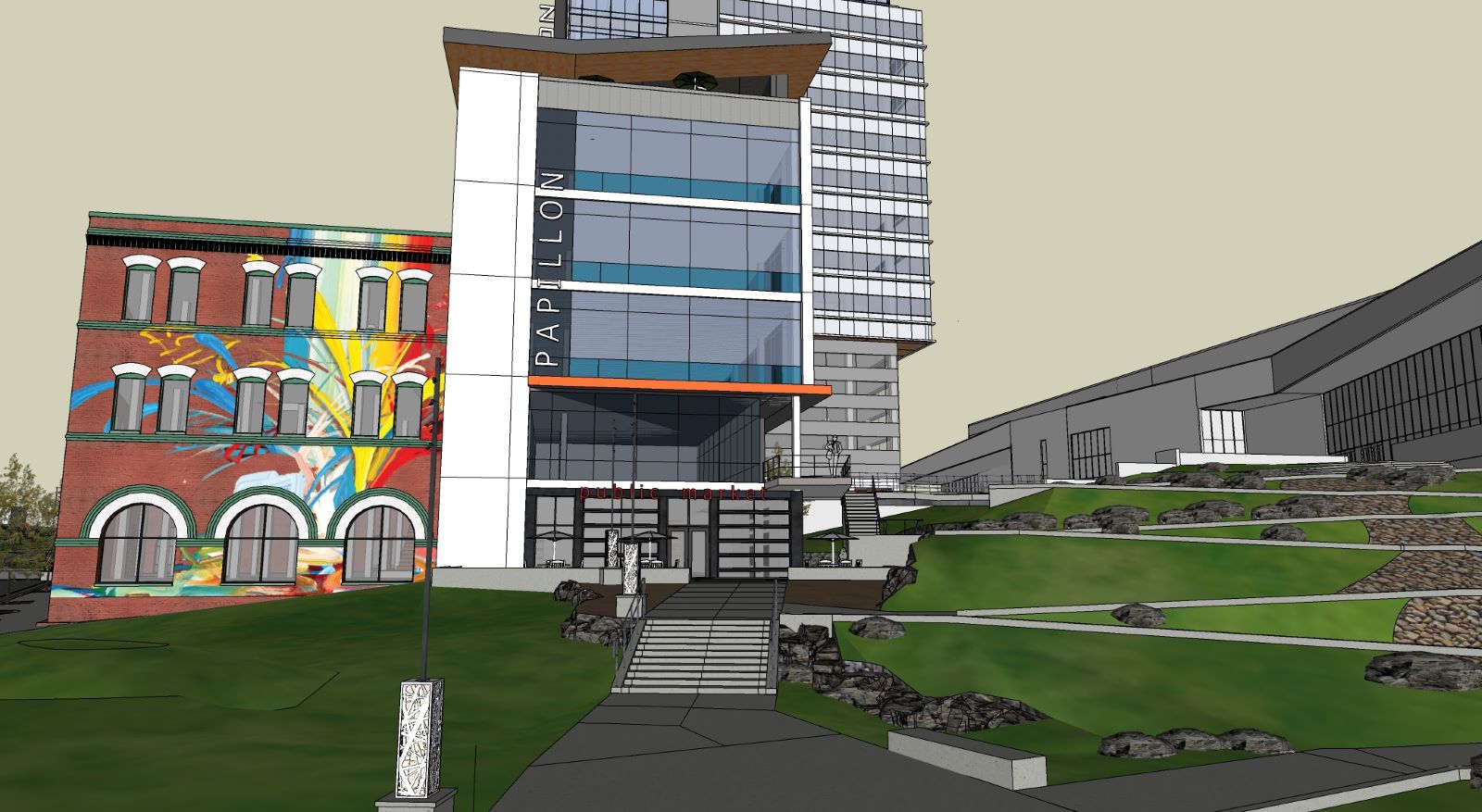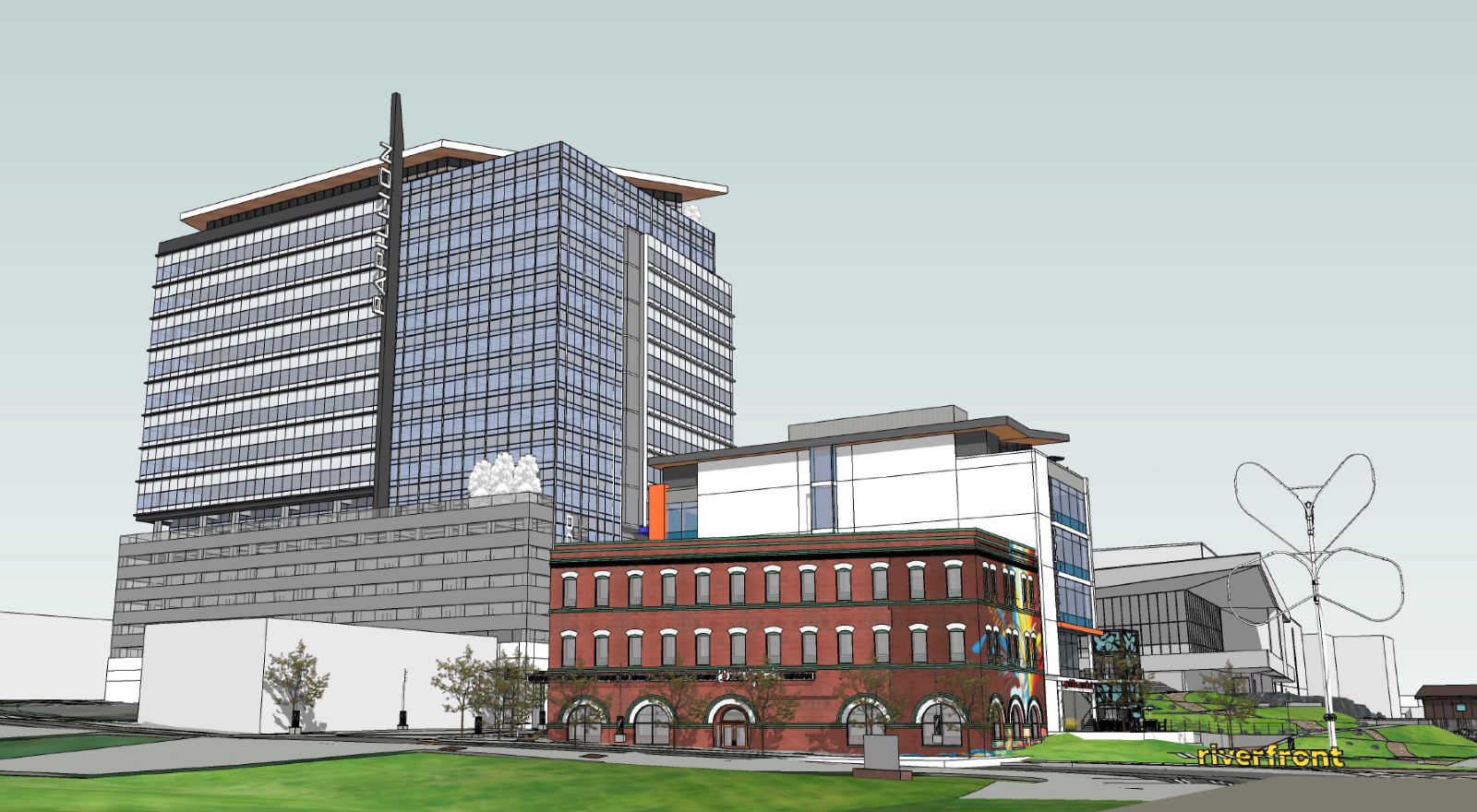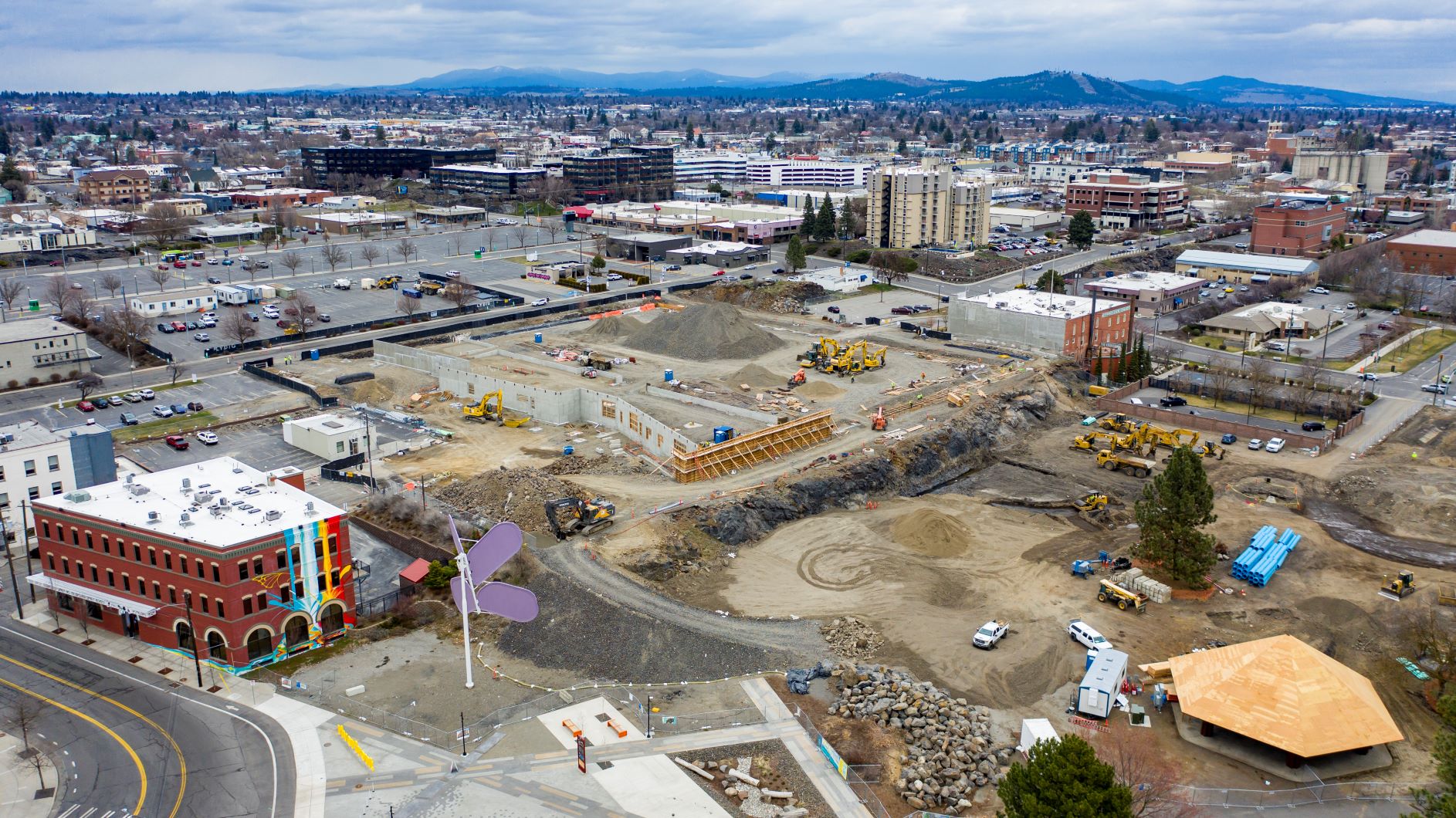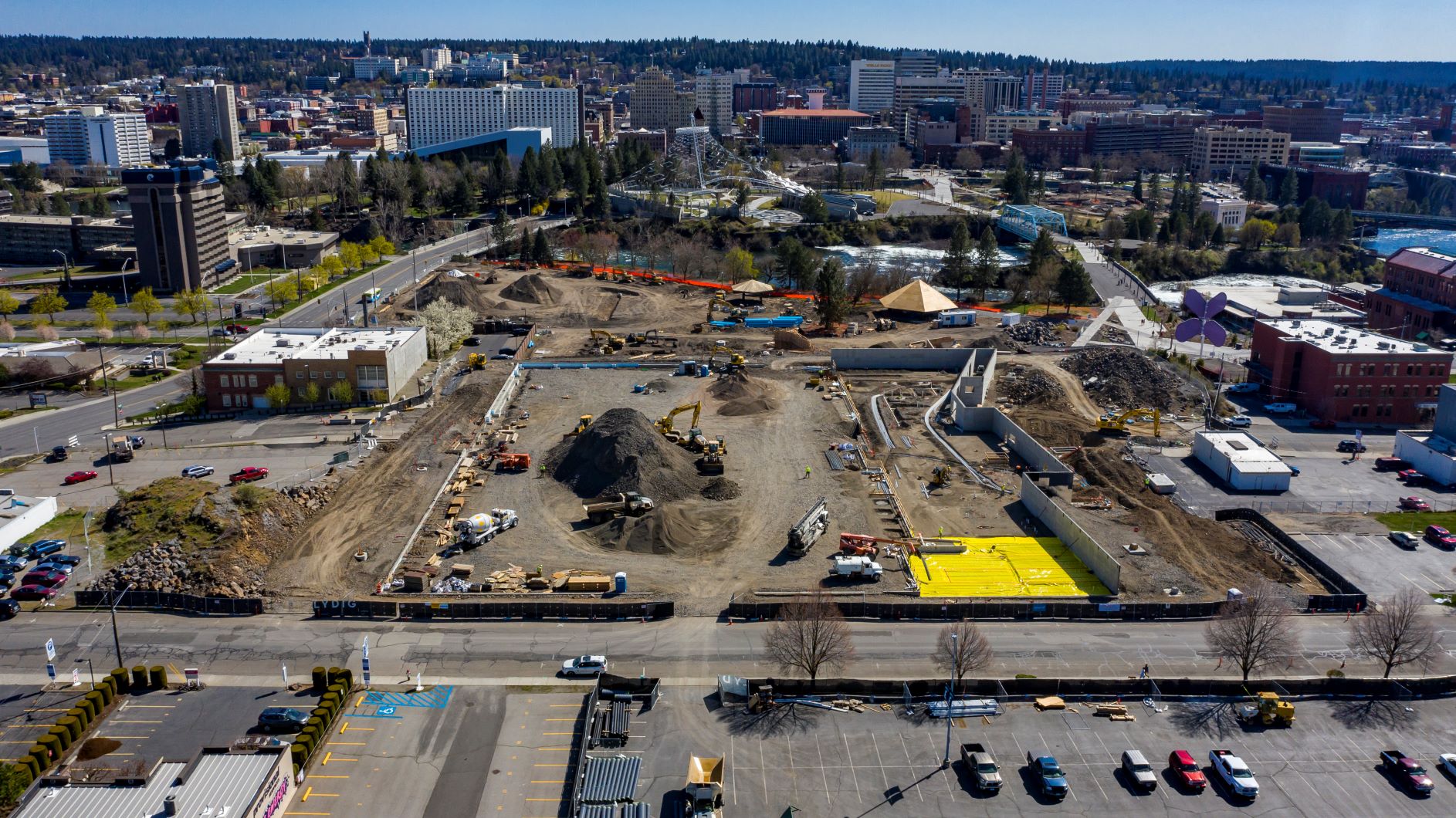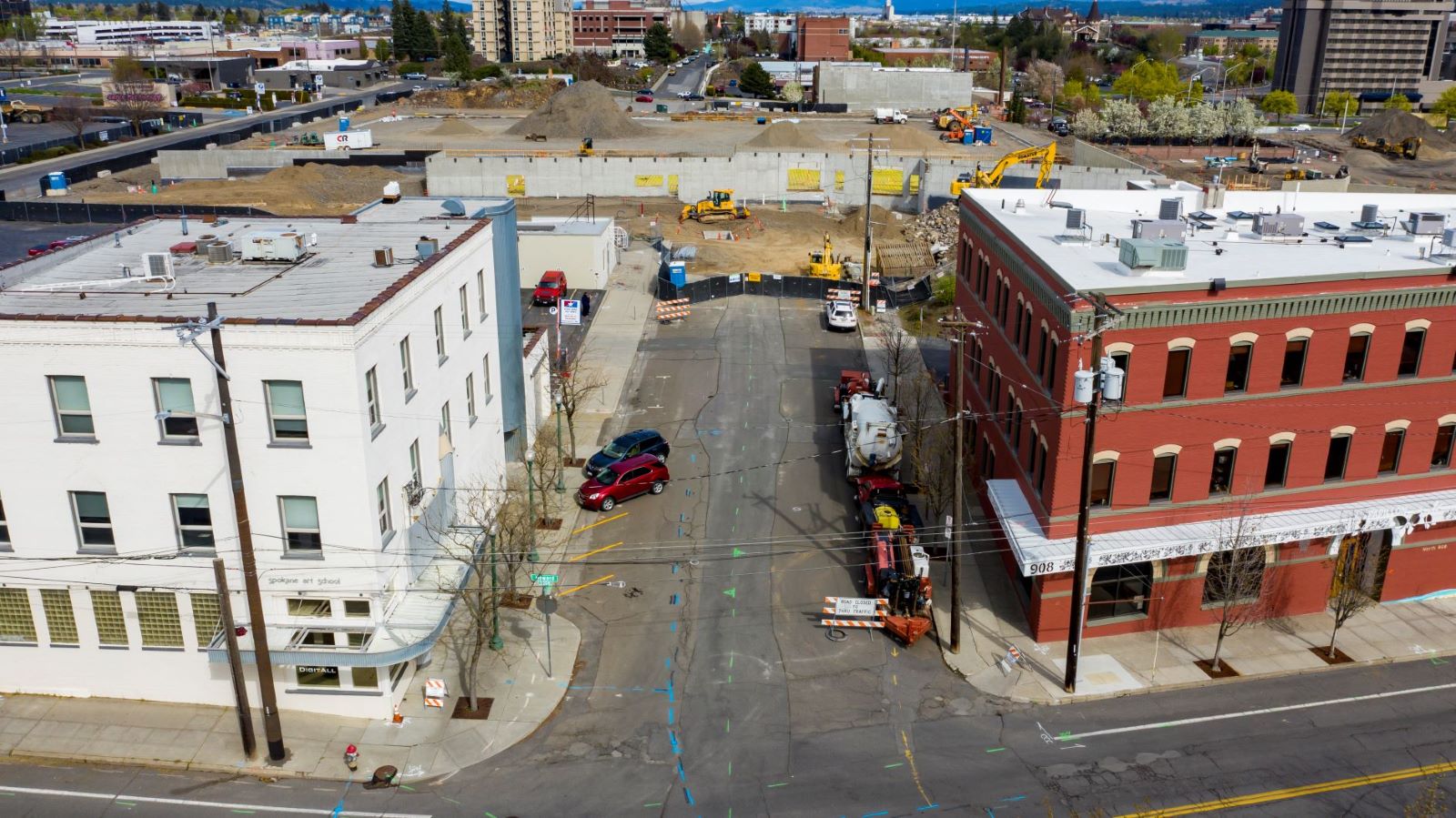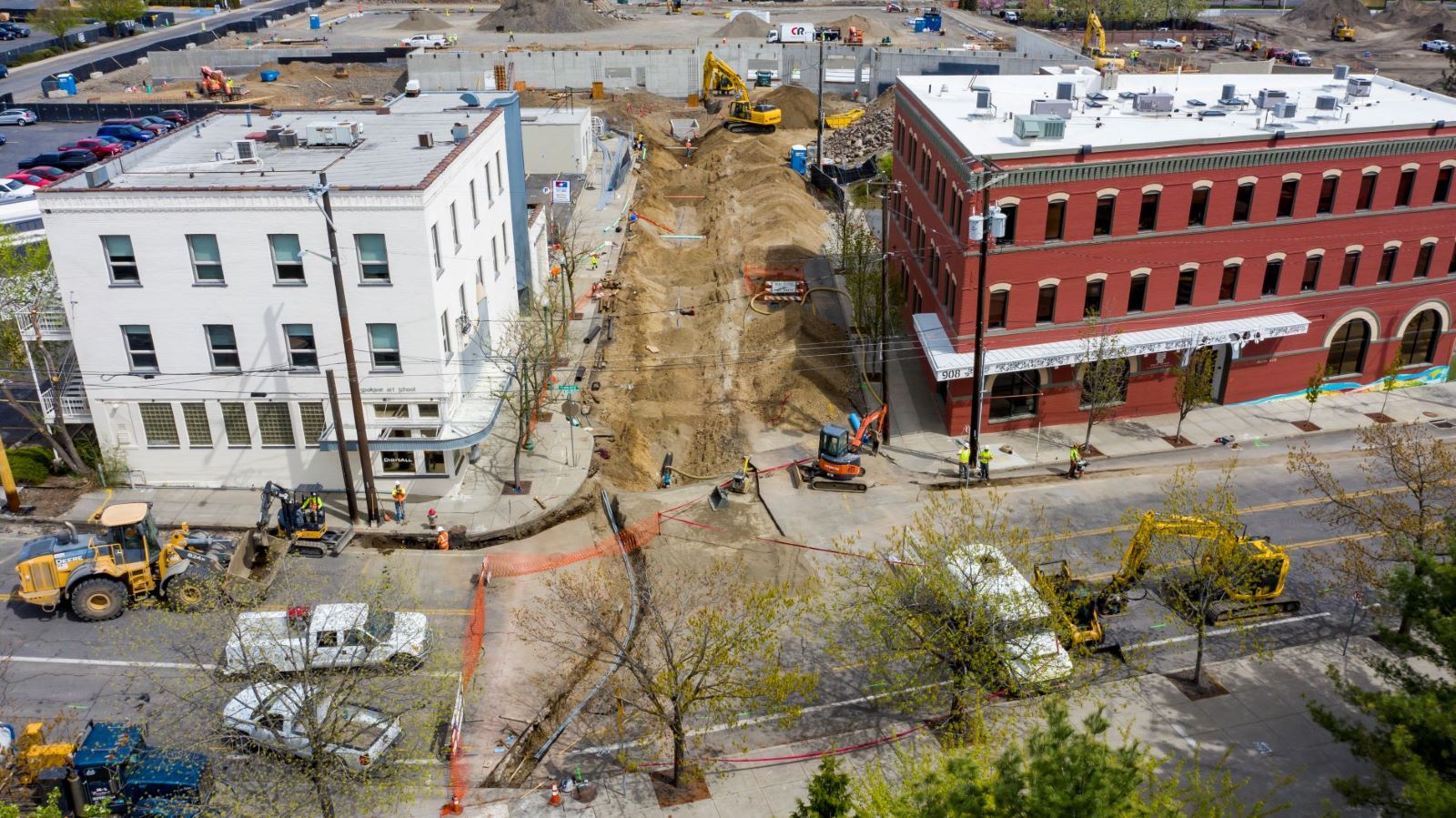 Cataldo: the section of road between Papillon South and Papillon North. Street vacation was accomplished in November 2019.
The future Cataldo Alley will be a pedestrian thoroughfair complete with lighting, seating, market vendors, artwork, and retail or restaurant fronts.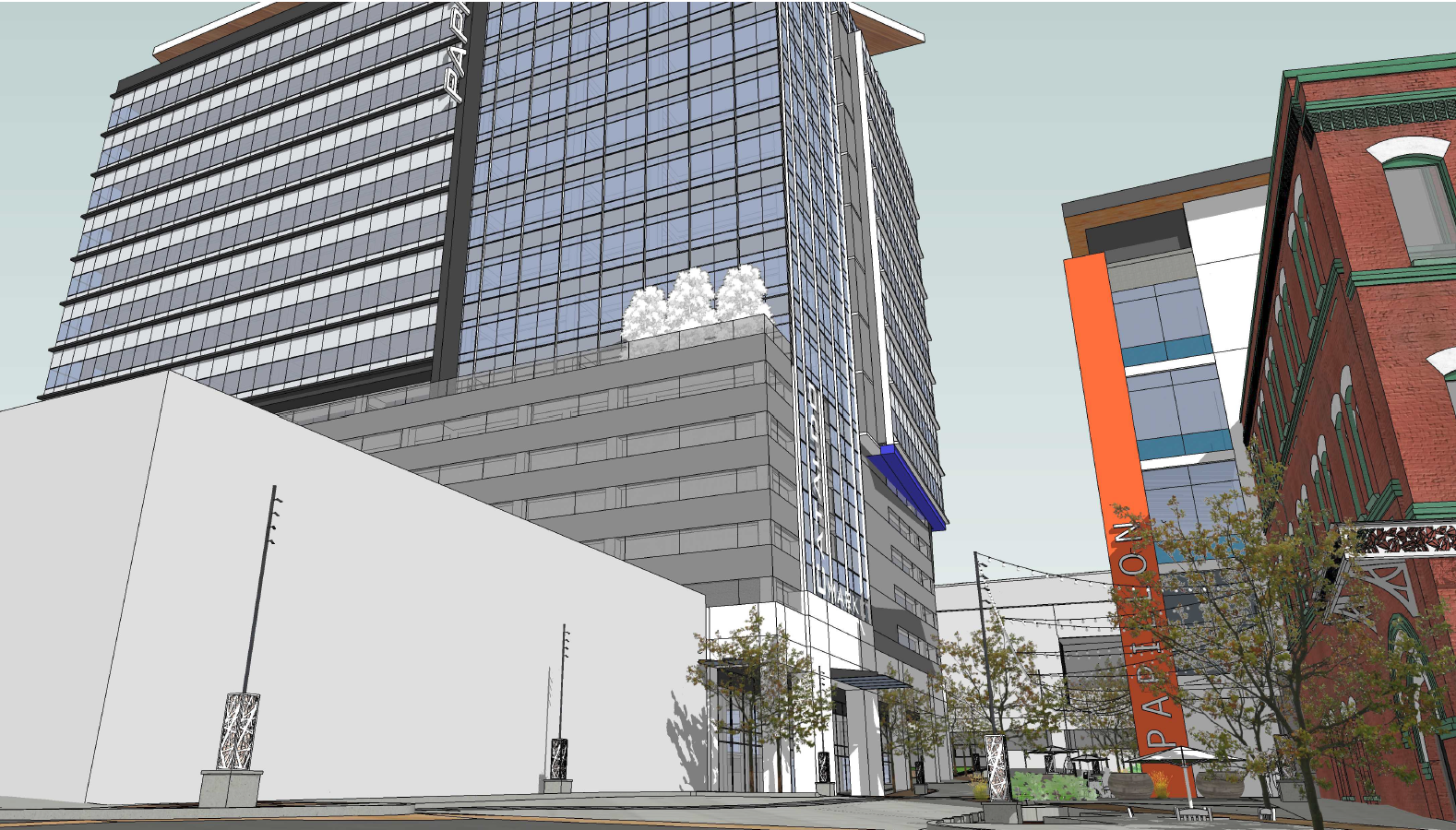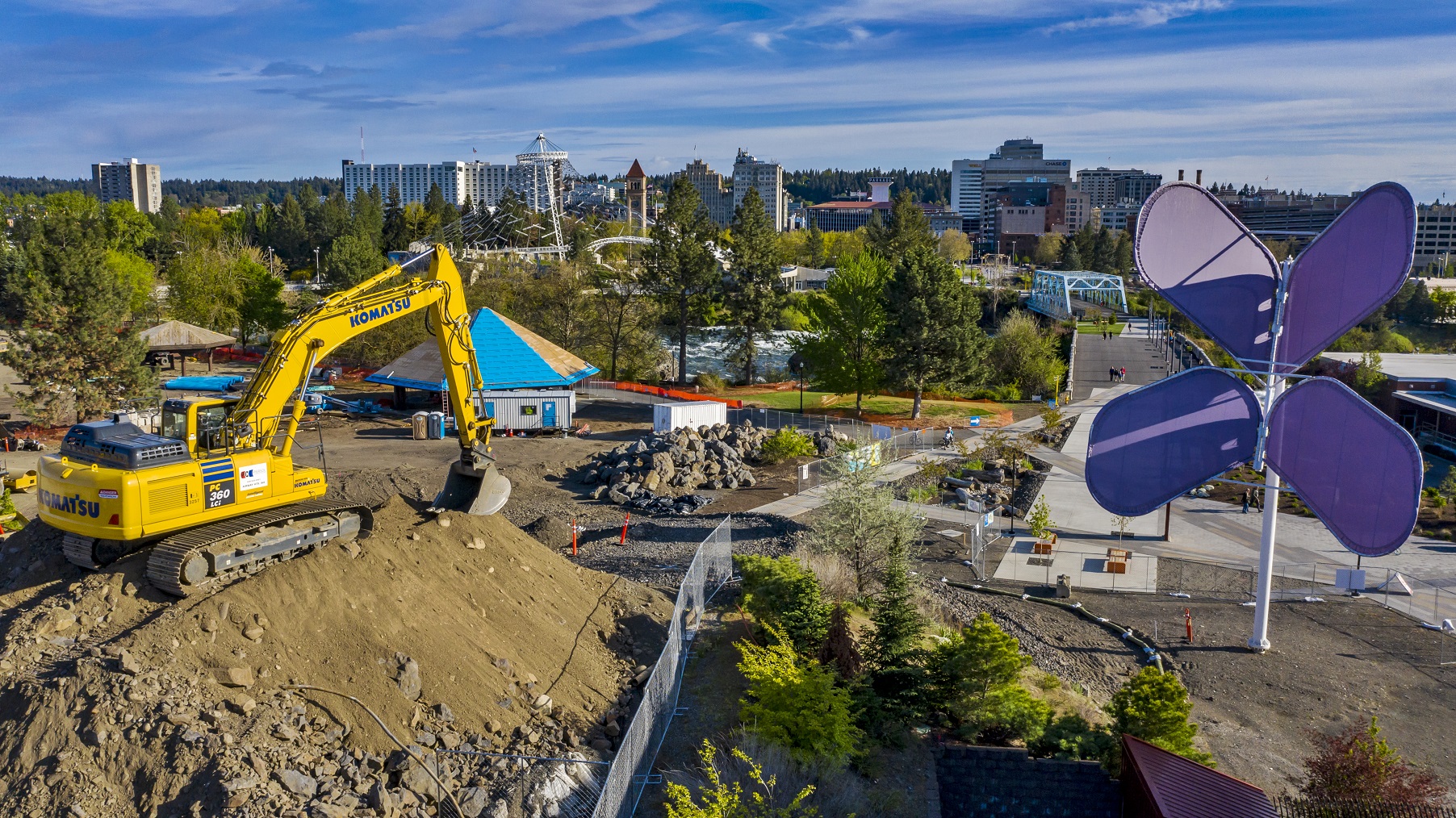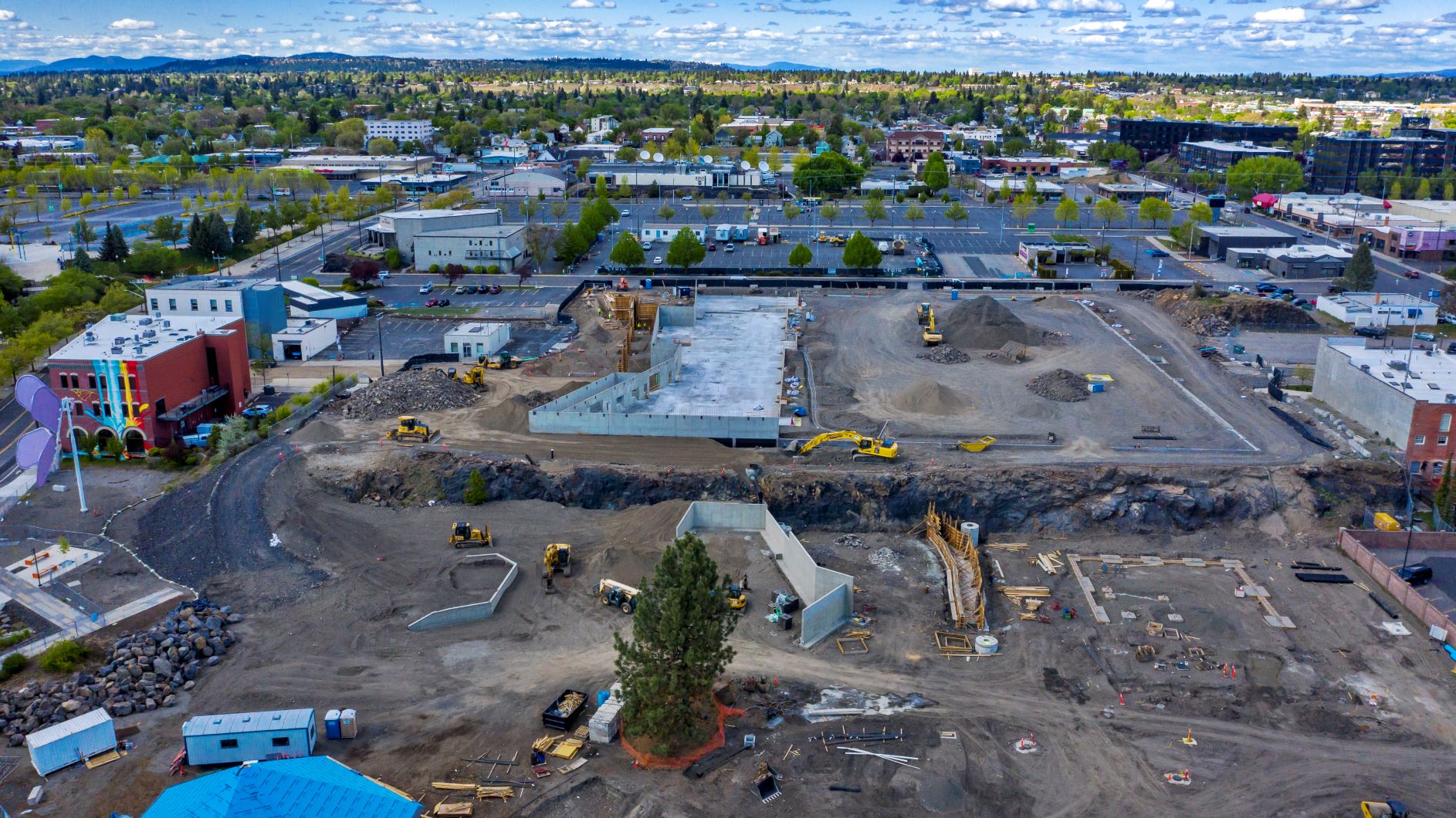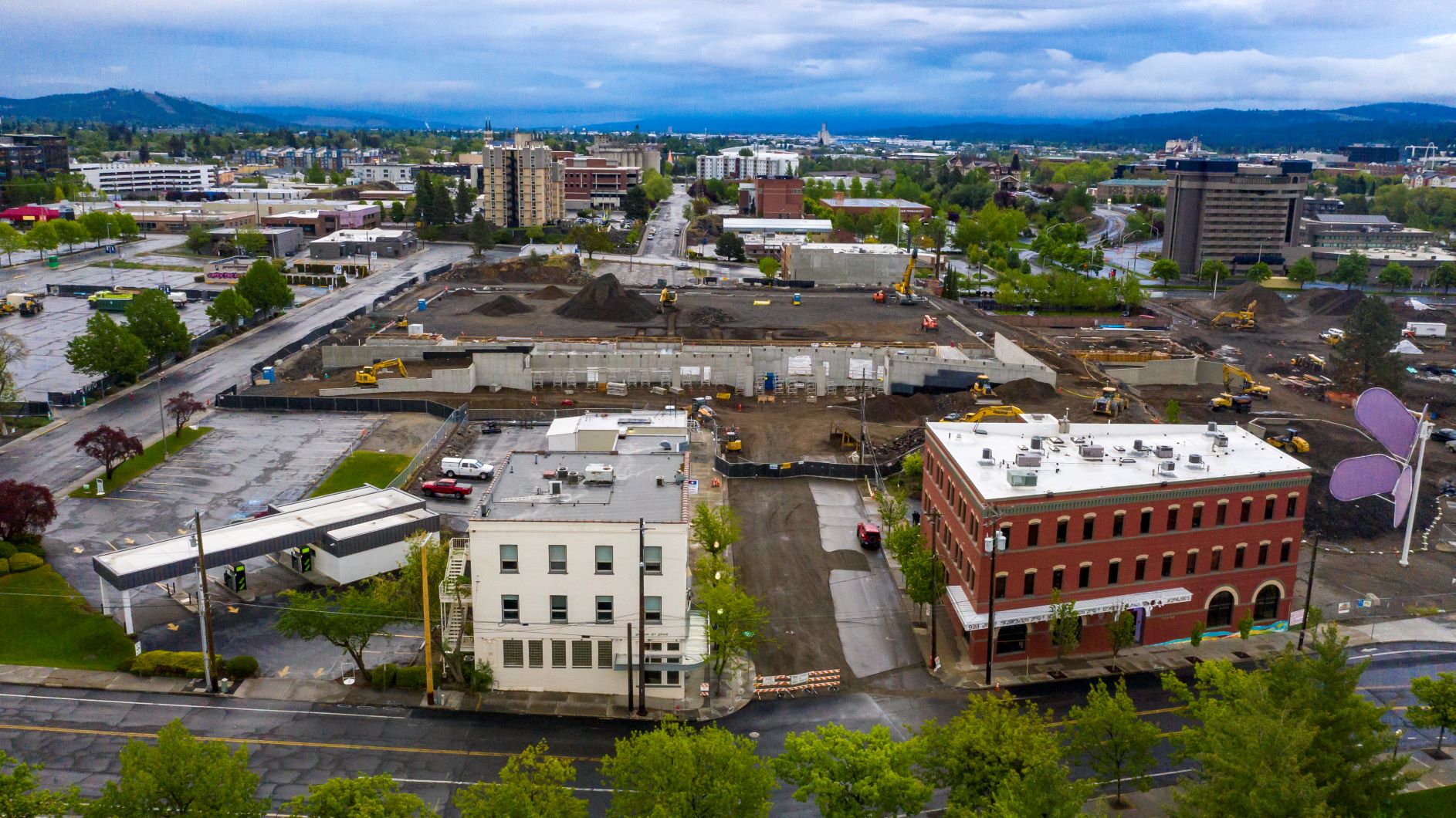 May 15, 2020 Continued progress at the North Bank for utility install, Regional Sportsplex, Spokane Parks additions and rennovations.